The content of this page is designed for our granite countertop customers
but the same rules apply for 95% of the websites that are designed to drive sales.
How to get on the First Page of Search.
We will put your countertop business on the first page for local search*
3 major factors define our ability to gain first page of search and maintain it for you:
#1 ON PAGE (Relevance):
Our website system, conversion applications and our powerful keyword rich domains are very good at ranking online, supporting the sale of granite countertops and delivering the message that the online granite shopper is looking for. We have high value, High converting applications that help the customer make those buying decisions and increase the opportunity for you to make contact.
#2 OFF PAGE (Relevance):
Our online infrastructure of websites help push those all important links that the search engines are looking for from websites with a history of quality links that they trust and rank well themselves.
#3 PERCEIVED VALUE:
The perceived value strategy defines the number of customer that will contact you. Its your filter. Perceived value too high and you will talk to many, but close few, Perceived value too low and all you will hear is crickets. The key is to find a message that resonates with the customer that you have a high closing rate.
That's It!
So how do we measure success? Sales is the only measure of success. If I spend X on adverting my business I need to generate Y for it to work for me.
SIMPLE.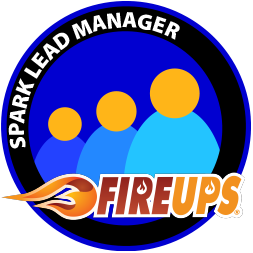 Spark Lead Management
To monitor the effectiveness of this program we track the performance for you. WE track every phone call and web form. We provide you with a tool to track the customer through final payment enabling you to monitor your Return On Investment in real time. We don't need to guess if this is working for you... We Know!
How Much?
We have various programs to suit your needs but here is where we start. *$199/month – One sale per month would more than cover the cost and everything over that is in your pocket. * This rate only applies to accounts that setup and paypal subscription for auto billing. One Time Setup Fee to customize the website with your photos, testimonials, value proposition and your offers, Limited time $199. Month To Month, No long term contracts.How Long will it take to setup? 1-3 business days from the completion of our registration form and receipt of the setup fee.
Call 877 877 1916 or complete our sign up form near the top right of every page.
Here is the PROOF!!!
Check out these first page results ( First Page of Search):