keep your sTone busienss moving with Affordable order software
EASY ORDER, INVENTORY,BILLING MANAGMENT IS AT YOUR FINGERTIPS!

Announcing the Stone Pro Shop
Manage you all your stone project needs easily with the stone pro shop.
This online software will keep track of your order activity, inventory, create estimates, create invoices and various reports. Get in on the action!
---
Account Setup
Here we define the default setup of your account. Any options that will define the application will be changeable here.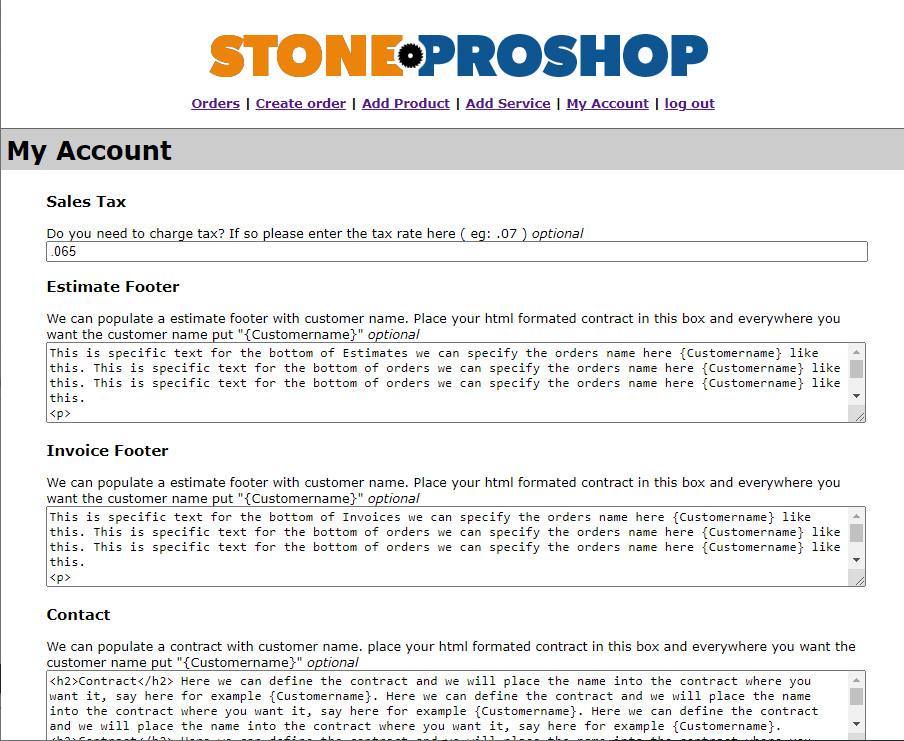 ---
Create and Manage Orders
an order is a customer that is moving forward and you want to associate products, services and track payments.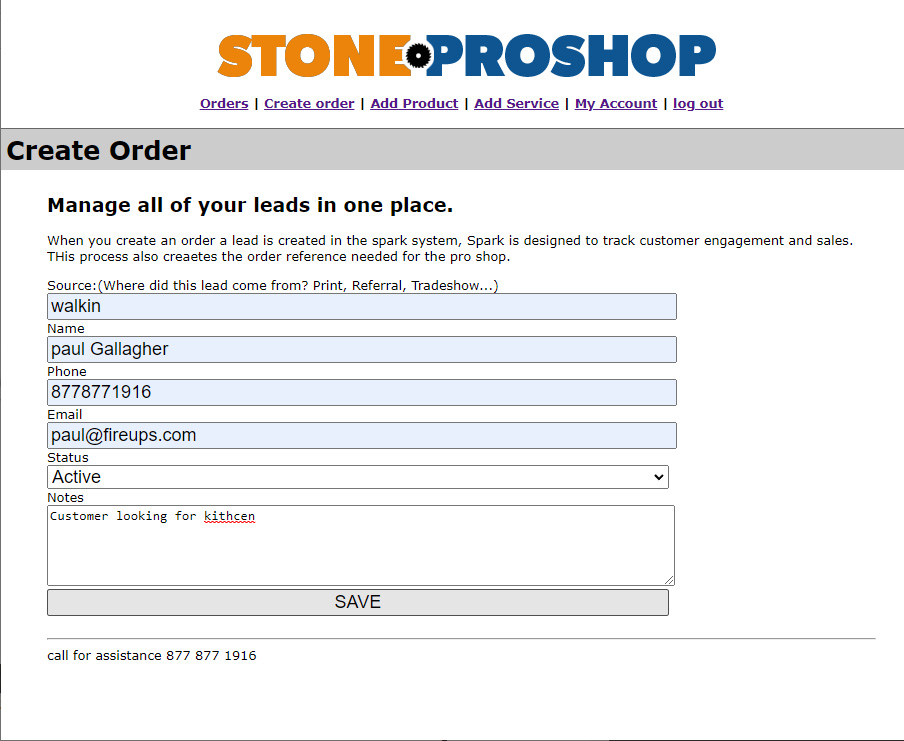 ---
Order List
Here is the list of all orders. You have an overview of status payments and outstanding balance across all account orders.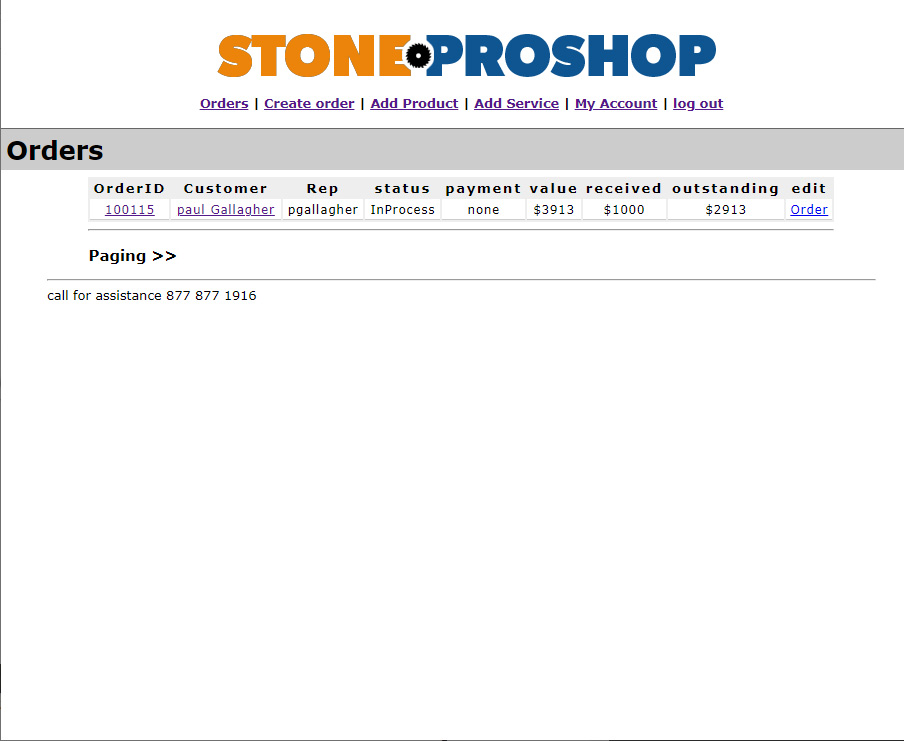 ---
Order View
We have now opened an order in view mode where we can see all the details associated with the order in its current sate.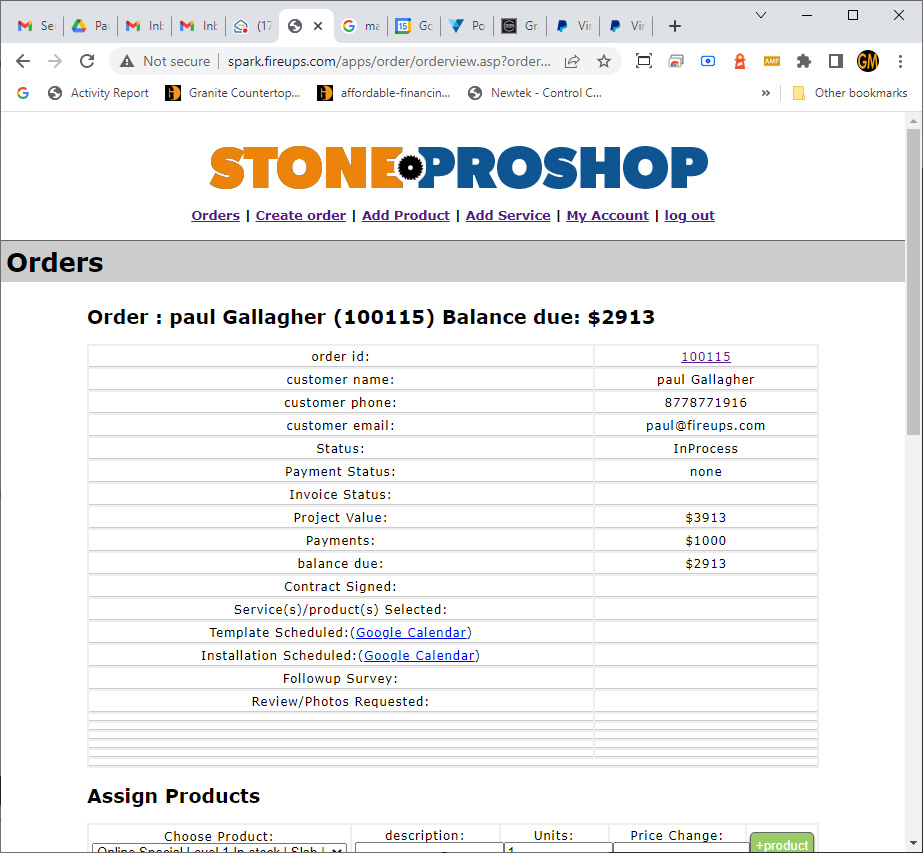 ---
Associate products, services, and payments with the order
You will create the items to be added and simply select from the associated list. the default description, and price will be added unless you change them when adding the product. each line will multiply the unites times the price yo provide the total for that line item.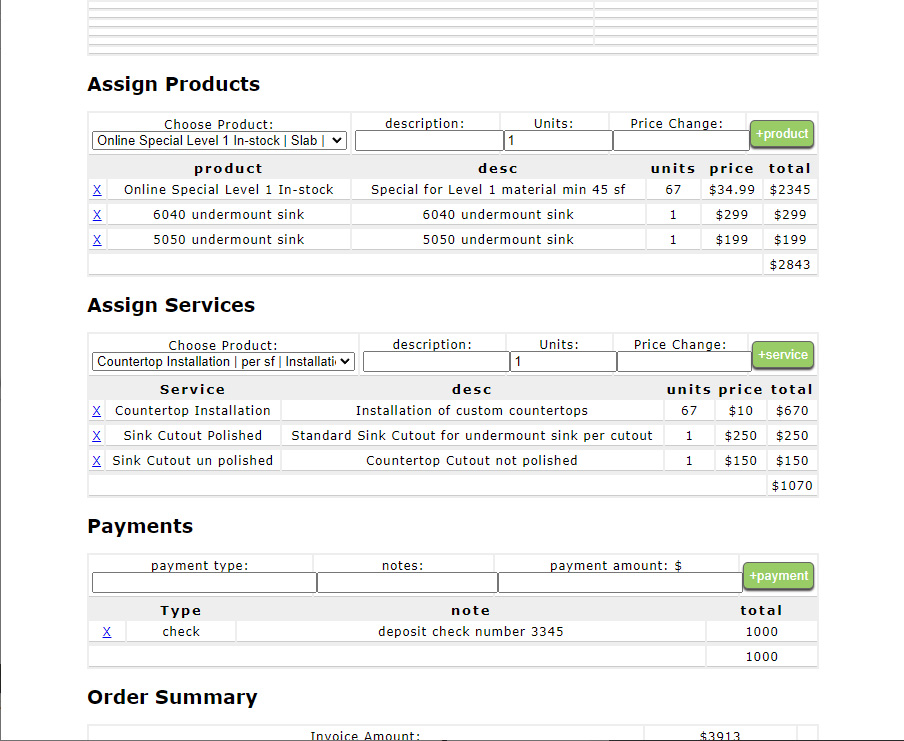 ---
Save Your Order create Estimates and invoices
Once you save the order the new values are then associated to all reports and views of the order data.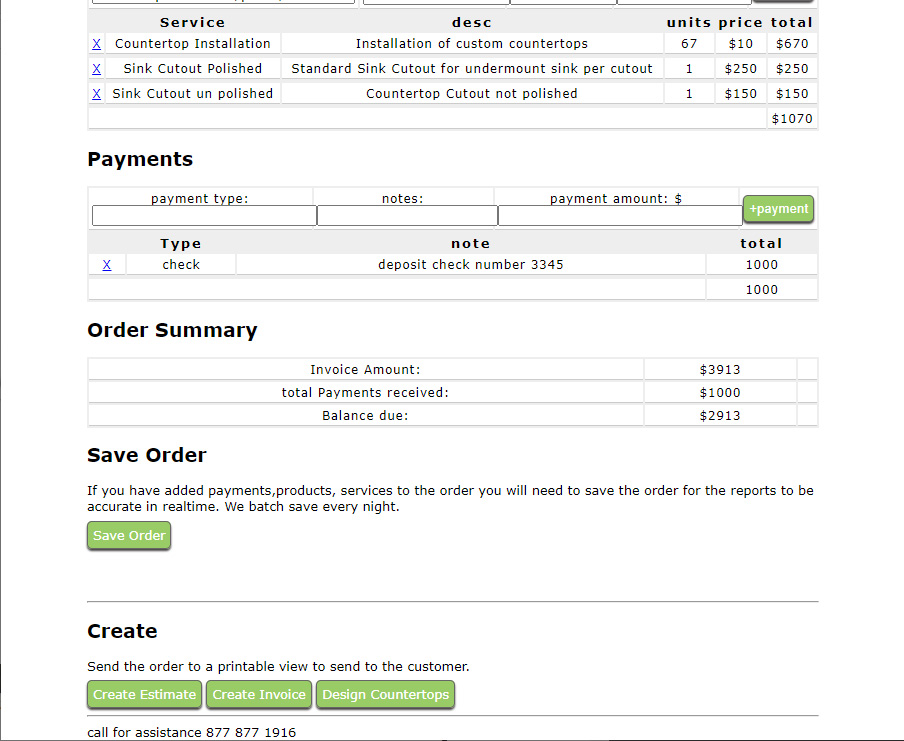 ---
Create an Estimates
Once you have added all the options to the order with a click of a button you can create an estimate for the customer.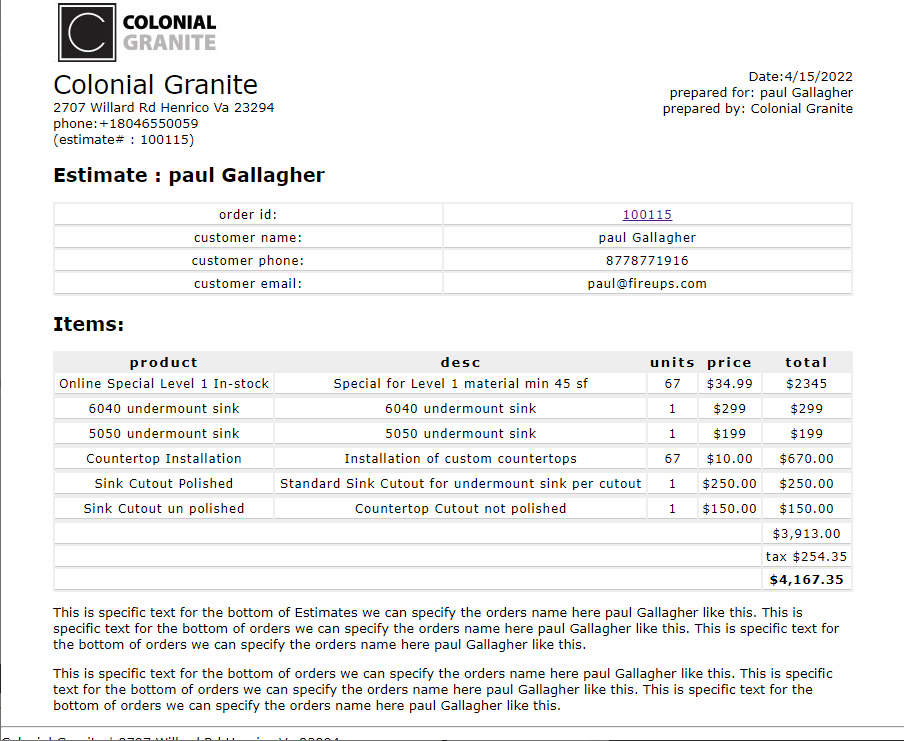 ---
Invoicing
With a click of a button you can create and invoice for the customer. This invoice will automatically reflect all current payments and calculate balance due.