Countertop Cost Calculator related searches in the US in the last 30 days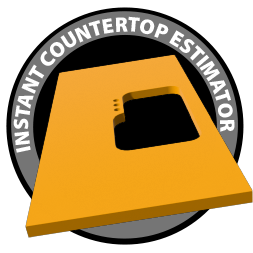 Year to day 52,235 impression on these related terms.
These number are not earth shattering but give us a sense of market demand and research.
We offer an online tool that will calculate the estimated cost of custom countertops either by entering the square footage if the users knows that or they may use our visual estimator to detail the area and receive an estimate based on various material options.
Below are the last 30 days and our corresponding rankings and traffic for these terms.

This countertop Estimating tool is available to be added to your website or social media and is designed to provide the customers with ballpark pricing based on specifics of the customers project as well as provide that information to the countertops business immediately.
This is not a quoting tool because the business providing the service has many variable to consider in an estimate that are not able to be captured from customer inputs into a webform. This is why we provide an estimate, collect contact information so a member of the countertop business can then contact the customers to gather specifics and provide a more accurate estimate or quote depending on business process. Typically I find that most businesses will firm a quote when they do a onsite template. This is due to complexity of entry to the location of install. With out gathering these details additional labor may be required for safe access to installation location, just to name 1 issue as an example.