New! Countertop Color Application - Lead Capture
One of the issues with customers looking for colors online is that the color of interest is typically a small swatch or is of a slab. In some cases they may find a photo of an application but that is rare.
Display Stone colors and capture contacts!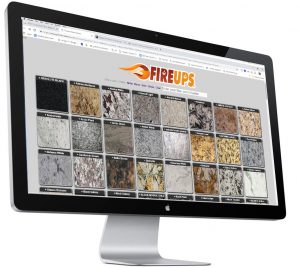 options:
- add your logo
- define text and background colors
- change thumbnail sizes
Features: 
-You define the colors that are available
-initiates project and contact data collection
-shows swatch and full size application of colors
- user selects primary color of interest
-filter by name or color
- link from social media, website or blog and capture new customers
---
Setup Is Free - First 5 per month free -
Click here 5 Free Per month - Limited Time only
---
See various Application Full slab and thumbnails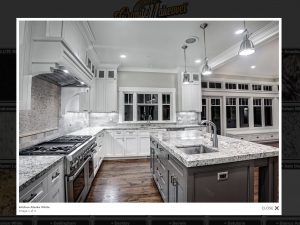 Define Project parameters
Collect Contact Details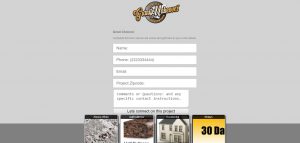 Lead Capture form to enable customer action on color choice.
With the countertop color application you pick the colors that you want to market on your website. We then display the swatches and enable the customer to click through to see a slab, kitchen, bathroom, large scale, and close up.
We also allow them to see the color in the virtual kitchen designer.This application integrates easily into your current website, blog or social media with a simple link. The application will collect contact information when the customer has selected the color of interest. This application requires a spark user account for color presentation and customer data collection.
Please contact us if you are interested in having this application on your website.
877 877 1916
Color app Plans
---
Free Plan - 5 lead captures per month.
---
$20/month more than 5 but less then 25 lead captures per month.
---
$50/month more than 25 but less then 50 lead captures per month.
Billed on the first of the month for the prior months activities.
---
$75/month more than 50 but less then 75 lead captures per month.
---
More than 75 lead captures $1/capture/month more than 75 lead captures per month.
terms
Billed on the first business day of the month for the prior months activities.
Payment due on the 5th of the month via Paypal.

if payment not received by the 6th the application will be disabled.

We will review the lead captures and remove tests, duplicates and "mickey mouse" captures.
the price point is designed so that we do not negotiate on the remaining contacts made in a given month.
We will set you up on a subscription or store a card on file for you for processing