Managing inventory can be a pain. Our System provides your team with an easy to use interface to add and remove inventory from your website.
This is the same interface that is used to manage your leads so they have every thing in a familiar place.
We recommend that from a sales perspective to manage inventory based on slab bundles. Not every slab need to be added. Just add the color category and when those slabs are gone you can set the inventory to in process while you restock which will remove the inventory from the website but not from the entire system .
Front End Presentation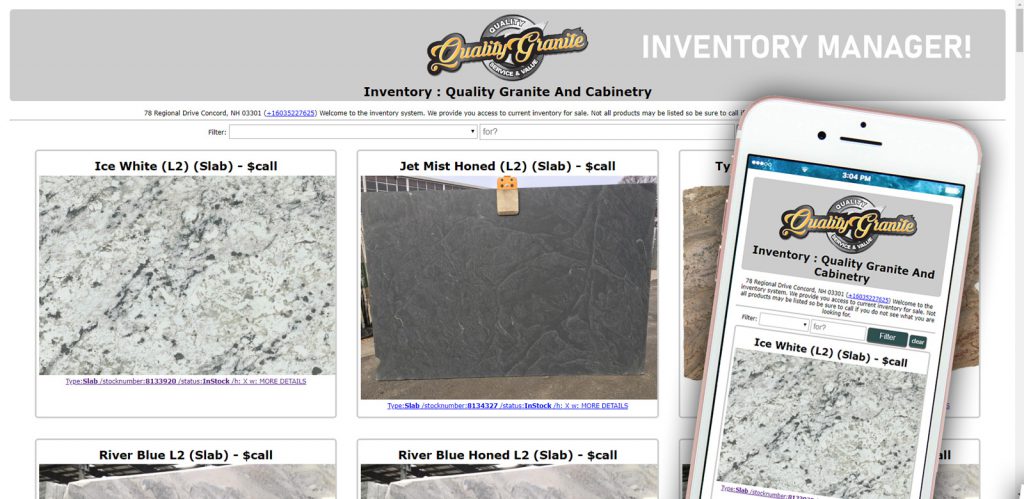 Hare is a implementation of the inventory manger.
https://spark.fireups.com/apps/inventory/inventory.asp?cid=1521
Administrative Interface
Here is where we add and manage the inventory. Click the inventory icon and you are presented with your list of inventory items. Click Add inventory to add a new inventory item.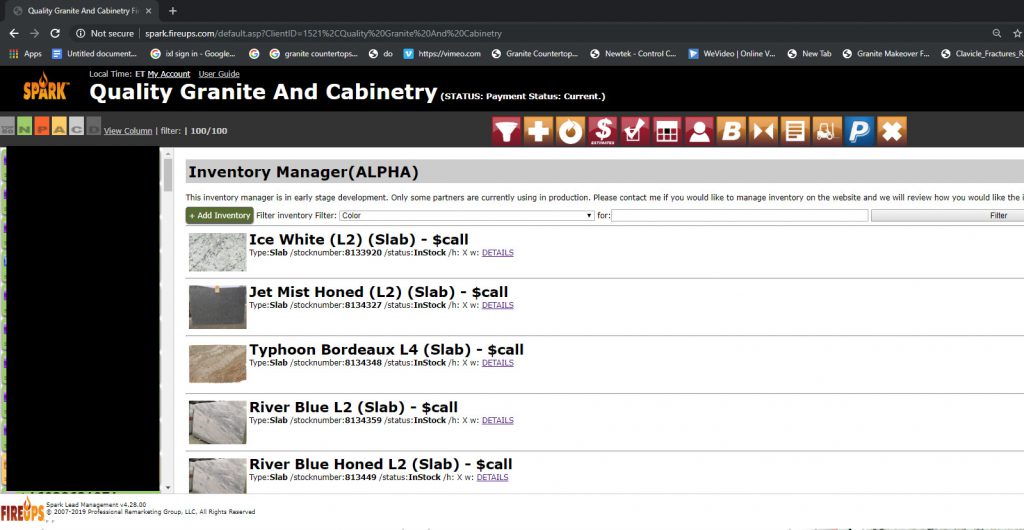 Edit your inventory item is easy by clicking on the detail link and making changes to inventory item. Inventory is provided with a unique ID number when the new item is created. If you have you own stock ID numbers simply replace this id with your coding system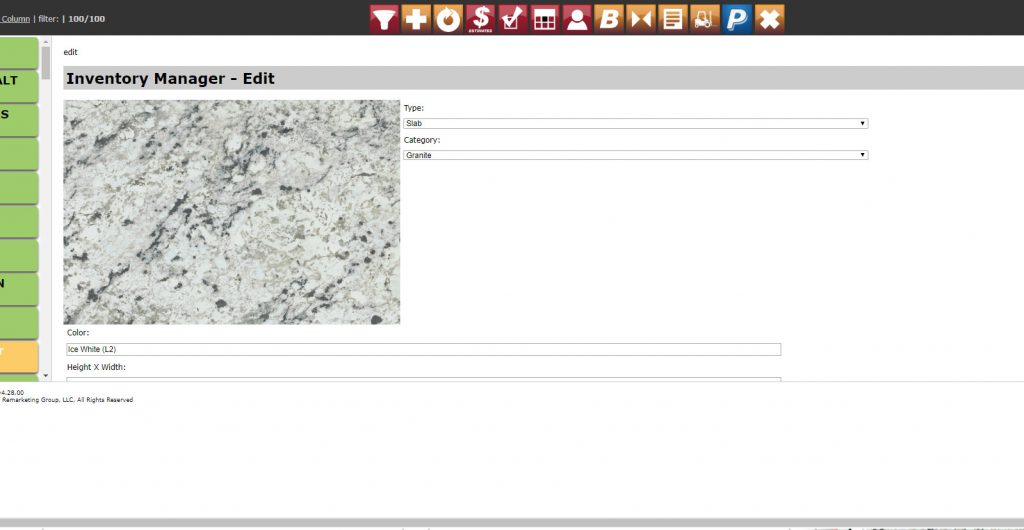 You have all over your inventory images at the bottom of the listing. Upload a new Image or choose from images previously uploaded. Image names are created through the upload process so now you can use images with relevant image names. Images are also automatically resized when you upload to a size that is acceptable to be used on the internet.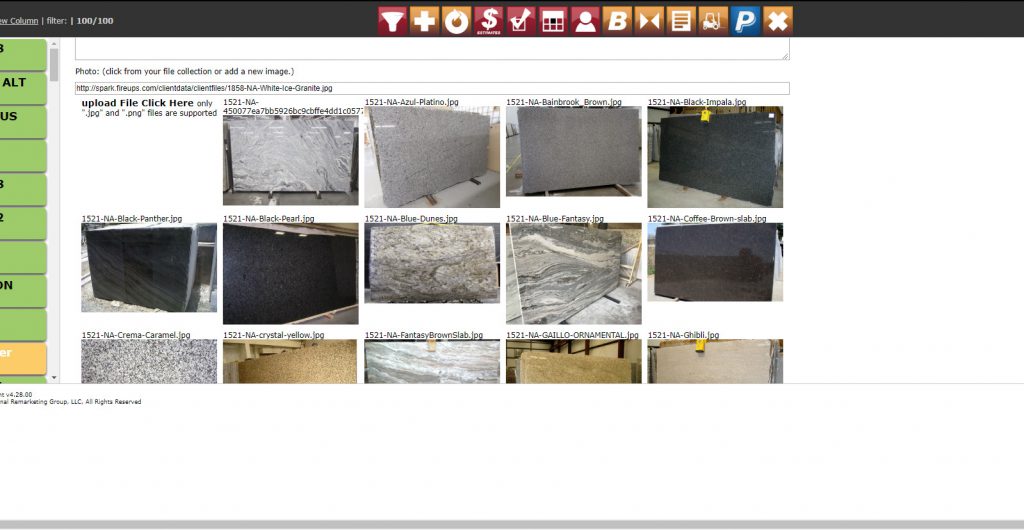 If you would like the inventory manager for your website please feel free to contact us 877 877 1916