We are offering FREE Countertop Logo Design for your custom countertop business with the purchase of one of our marketing Programs.
* Restrictions May Apply Subject to change with out notice.
We have been providing local Countertops Marketing Services for Custom Granite and Quartz Countertop Companies since 2009. We have over 200+ websites in market and manage over $20 Million a year in custom Countertop Sales for our partners.
We provide Countertops Websites Starting at $99/month with a $199 Setup Fee. These websites include many of the tools we use to convert clicks to leads. Contact Us today to get started.
This is currently a discounted rate from the $199/month - Limited Time only!
Logo Design: Your not Coke or Pepsi so you don't have a product or service that can rely on branding and millions in advertising to brand your company and product. So let's brand your company with a logo that works for your business and your local representation.
Your logo needs to quickly answer as many of these points as possible.
WHO - WHAT - WHERE - WHEN - HOW
What... It's clear that your logo should illustrate that you do custom Countertops. This is very helpful to clearly answer this question.

It's very clear that this is a kitchen business from the integration of the countertop into the design. The design is also of the countertops of the kitchen so people can easily make this connection.
Granite & Marble are materials typically used for countertops in the home so this also further enforces that this is a countertop business.
How: Affordable. This is to help classify the type of business this is and how they do business. By naming the business affordable granite and Marble this helps the customer to quantify the type of countertops that would be Affordable.
This is a local business and the logo is seen on trucks and business cards. The domain also has a local identifier to help with the Where.
Some Ideas for Countertop Logo Design:
Countertop Logos can be just text or have an image associated with it. 
Since you probably will not have a huge branding budget I recommend brand your business based on the values for your business. 
Do you want to provide volume countertop sales at an affordable price?

Do you want to cater to the high end countertop Market? 

These are examples of countertop logos that target different market segments within the countertop space.
Different Types of consumers.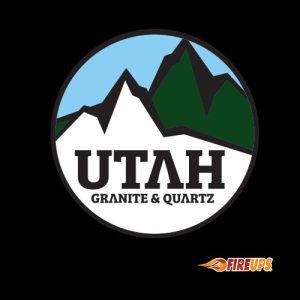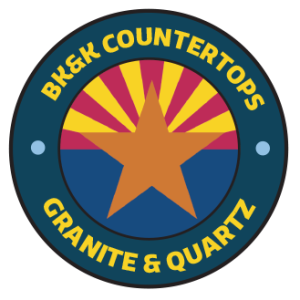 Here the countertop logo has a regional lean to it but with the words we represent the products, services and location we offer.




These 4 logos have national branding opportunities because they are not regionalized. 
Granite makeover has been a national brand established in 2009 and has partners all over the US.
FREE Countertop Logo Design
With Purchase of a marketing Program
Contact Us or Call 877 877 1916