Convert More Clicks to Customers
Dynamic Price Points
Easier for customer to use
Easy Website and Social Integration
Capture Consumer Purchase Intent

$25,000,000
Million in sales for our network of countertop shops last year!
3D Virtual Kitchen Designer
3D Environment
Custom Color Options
Works on all devices
Save Design Social Share
Keeps customers on your website
Increases Engagement
We move your countertop website up the ranks!
Our platform is comprised of many websites that publish real time content across many websites, social media and blogs since 2008. These properties are all used to raise your position in the ranks. If your ready to get that first page rank in your target market contact us today!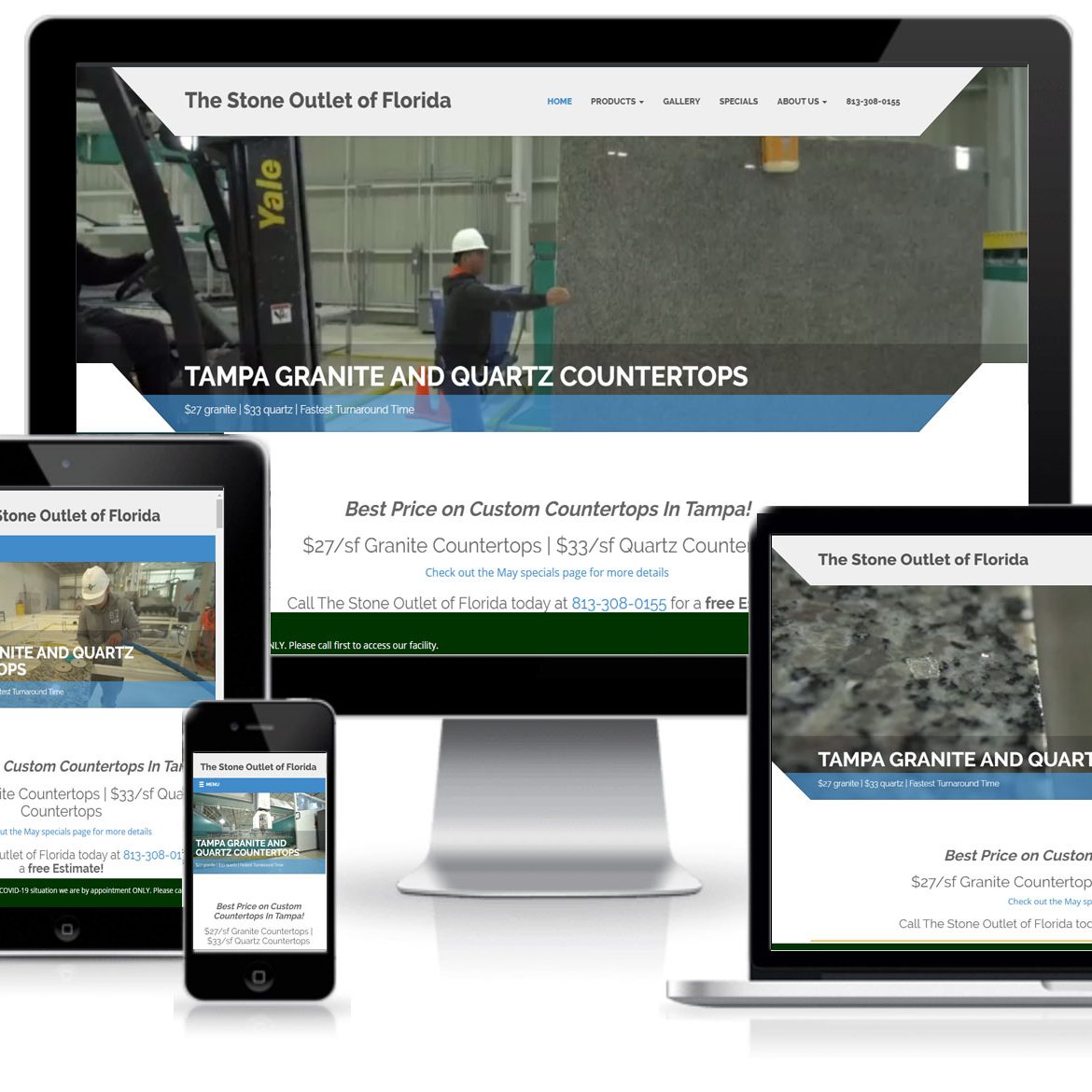 3D Virtual Kitchen Designer
3D Environment
Custom Color Options
Works on all devices
Save Design Social Share
Keeps customers on your website
Increases Engagement
Countertop Marketing Specialists
Competitive Analysis
We work with you to develop your message and to help you separate yourself in the local market. We look at what the customer is responding to and incorporate that into your message.
Countertop website SEO
Ranking in the Top 3 for the category and your target market is the goal. If you in the top 3 then you start to rank first page without the local identifier. We leverage our network of properties developed since 2008 to move your new website up the ranks quickly.
Countertop website SEM
The best way to figure our your local market is to get your message in front of your audience quickly. Google Adwords and social media marketing are great ways to test your message and the websites ability to deliver this message track the results and then focus on capturing this audience with organic SEO.
We will unleash our network of niche websites to move your website into better position in the results. With our Local Countertop SEO program your website is sure to rise to the top. Contact us to find out how we can move you up the rankings.

Countertop Website Design
Depending on your business objective we will address issues with your current website or we will construct a website for the purposes of proving a strategy and producing trackable results.

We design, manage and host your countertop website with our high user converting applications for visitor data collection. We even design micro websites to focus on specific markets and keywords.
Top 3 ranking organically in target market.

Your website responds on mobile device in 3 seconds or less

Your website converts a click to a call/form fill 10% of of the time.

Your bounce rate is less than 50%

Your main website form is less than 5 inputs.
If you answered no or I don't to any of these items then you should give us a call 877-877-1916
Lead Tracking (CRM)
Once we have captured the new lead, your team collects details about the customer through the sales process. Where we are with each customer and at which step in the sales process. We capture details about the interactions and set future action items with reminders. This increases performance as well as the ability for team sales staff to work together on all leads.
Sale ROI Tracking
As the customer moves through the sales process we are able to monitor the value of the sale(s) the marketing program generated. This helps us to make adjustments to budget, message and to scale to your capacity at any given moment.
Countertop Sales Training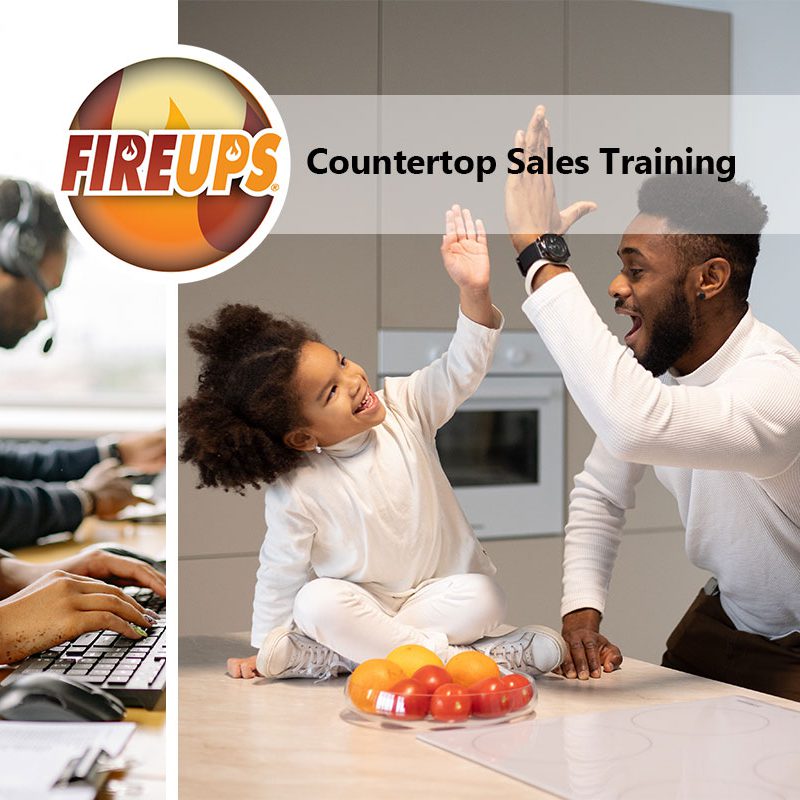 This is a 101 sales training providing basic guidance on the core principles of selling. Many sales people can get stuck in a rut using the same process over an over. This resource can help the sales person identify areas where they may be having difficulty and adjust the strategy.
Training is something that you do like once a year. We think of training as a resource that your sales team can access anytime and we incorporate various elements into our lead management solution so we can activate training in real time.
We incorporate tips and a call to action into the Park lead manager workflow so based on inputs we drive the next step in the process and provide access to training materials at the most important time.
Custom Countertop Marketing and Advertising Solutions.
We determine your goals and then we execute a strategy that drives results first and then develop that into to your sustainable presence online.
We act as your countertop marketing arm with out the high cost of an agency. specializing in custom countertop marketing and advertising solutions. Design & industry applications that attract customers. Since 2008 We have been positioning companies just like yours in the market, Join Us!
FireUps® is the first internet marketing service to focus on the countertop shop.
To build solutions that are scale-able, portable and increase opportunities for sales. To provide tracking and ROI monitoring solutions to track customers through the buying process. We have helped granite fabricators all over the US in various stages of growth address issues and bring sales back on track. We are your best resource to get your sales back on track and we have resources to help with many aspects of your Granite Countertops Marketing.
Lead Capture Applications
We have developed various applications that we deploy to engage the countertop customer. To provide them with the ability to move forward in the sales process / Sales funnel on your website and to provide you with contact information. Each application is an indication of where the lead is in the buying process and how to handle this customer in the CRM.
Countertop Marketing Partner program
In available markets we will partner with you on our current properties in your market and start driving you new business for Free. Call today to see if your market is available.
The FireUps Difference!
FireUps primary objective is to partner with businesses long term. By building an maintaining this relationship for long term success we align our objectives with yours. To grow your custom countertops business.
We take the guess work out of growing your Countertop business.
Market direct to consumer and develop the Direct Retail channel.
If you are: Startup fabricator, Countertop installer looking to get out on your own, commercial fabricator looking to add retail, Struggling to drive the local consumer and grow retail business and referrals
We can Help!
Each potential partner requires different services. We evaluate your current setup and propose a solution that best fits your specific needs
Partner With Us and Grow!
Startup Custom Countertop Fabricator
Services that we provide: Logo Design and Smart Branding, Low cost Entry to market, Market Evaluation and consulting, Local Targeted Website creation, Print design materials, Business cards, Brochures, Vehicle wrap design and signage. Marketing plan strategy and business plan development. On Page SEO, Off Page SEO, PPC management, ROI marketing Strategy design and deployment
Partner With Us and Grow!
Looking to Add Retail, We offer
Services that we provide: local Micro website design, Marketing Plan development, Local Strategy Development, On Page SEO, Off Page SEO, PPC management, ROI marketing Strategy design and deployment
Partner With Us and Grow!
The big question is how many more sales do you want this month? Thats what we need to know.
We provide turn key local online marketing strategies for granite fabricators. We have been specializing in marketing granite countertop fabricators since 2009. We have grown to have partners in 23 states and have grossed over 25 Million each year in countertop sales with our partners.
We provide countertop website design, countertop marketing, Advertising, Branding and more. We track the response through the sale so we are able to maximize your advertising dollars to generate the greatest revenue possible.
---
---
Attn: Granite Shop Owner,

Can you handle 10, 20 or 30+ more retail customers per month? Have you wondered what it might be like to have the sales volume back you had in the early 2000s? We can help you grow your business in todays market.
We have hand selected you for this opportunity because from what we can see in your existing presence online and from your competitors that you show the most potential for success. We have generated over 25 million in sales for our partners last year.
RESULTS! RESULTS! RESULTS!
Here are some examples of our current success:
We have clients that does 80 installs per month on our programs. (Yes I said installs)

We accept payment all major credit cards, ACH or can store a card on file.
Goal Tracking
In order to measure the performance of the program we track every lead in an easy to use online tool and mobile website. You can manage your leads and track their progress through your buying process. This enables your team and ours to monitor sales goals in real-time. This is how you track your advertising and grow your business.
We do not stop there, once you see what our website can do for your business and the sales conversions we generate we can drive even more when you are ready. We have programs that cover all facets of internet marketing and have yet to run out of potential customers in any market.
Consulting
We work with fabricators all over the US. We know exactly how to get to the first page in your local market for High converting keywords. We know what also can get us knocked of the first page. We are going to bring you this expertise. We are going to create a website for you just like the ones you see above. We are going to customize it to represent your business. We know of many ways to help position you in the market to drive more opportunities for sales.
Satisfaction Guarantee
If you are not 100% satisfied with our services in the first 30 days simply ask for a full refund of all dollars not put in market (example: paid advertising funds put in market to drive customers area not refundable). We have many very satisfied customers and we are looking for many more just like you.
---
National Partners - Local Results! What's going on in the countertop market today! Countertop Advertising & marketing solution, smart applications to capture more customers.
Countertop Cost Calculator related searches in the US in the […]
 The lead manager is a very important part of […]
Now the UI for Spark lead manager will pull all […]